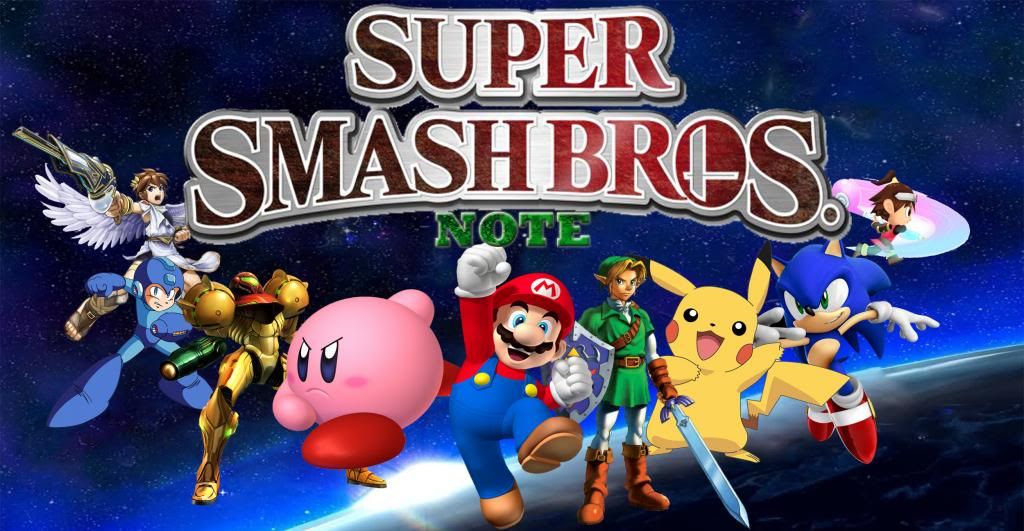 A NEW SWAPNOTE GAME IS HERE!
Super Smash Bros Note
●What is this?
This is a multiplayer turn-based RPG Swapnote game.It's basically SSB, but in
Swapnote and with lots of different features!


●Features●
►Online Multiplayer Battles
►It's Free! Totally free
►Lots of different characters
►Player Cards with Wins and Loses
►Unlockable Characters
►20 Different Stages based on Swapnote's stationaries, with music!
►Tournaments

ABOUT UPDATES:
This game is updated LIVE. Means, if I wanted to add a new character, I add it and bam.
It's in the game. Awesome right?

●JOIN NOW●
You want to play? But you don't know how? How sad

OH WAIT. I'll teach you how to play! Okay enough treating you like a 3 year old.... XD.
Anyway, to play this game, just add me then add a post to this thread with your friend code, and you might be added to play.
FC: 4382 - 2117 - 6326
●PLAYING●

●PLAYERS: 7/20 (Max number might increase)
●Tournament: NONE
●●Rules: http://ssbnote.webs.com/rules.txt
Coming soon to SSBN:
●Leaderboards on this thread
●More Characters
●More Stages (Despends on stationeries)
●FINAL SMASH
and no you dont have to be an artist to play this.......... :3
Edited by Omarsonic9, 04 May 2013 - 04:46 AM.