New gamestop rumor tells the wii U could start pre orders this thusday, some details say:
Wii U preorders open this Thursday
$50 minimum to preorder
3 different bundles
Bundles start at $250 and go up to $350
Wii U due out the week before Thanksgiving
Quantities will be very limited
Not enough proof? This picture from gonintendo shows off an enclosed document.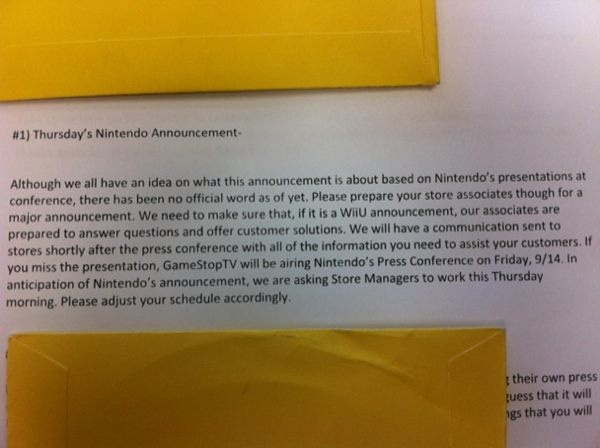 Just a few hours away before we know the truth.