Here's my concept for Nintendo's next handheld.. A full coloured version should come soon. Tell me what you think!
After hearing people's
complaints
comments about the DS clamshell design/Mini-Dpad/Dual Circle Pads, I created a whole new concept dubbed "Nintendo HandBoy". It still contains dual circle pads and a full 3d touchscreen. I haven't finilazed the design, but here it is :-)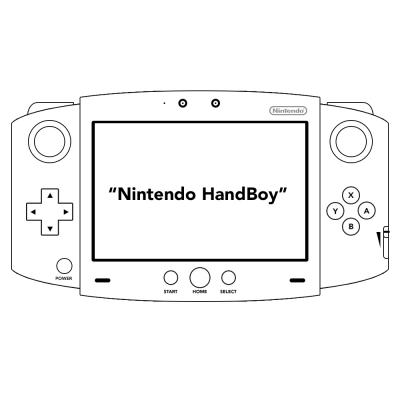 Edited by Keanu Reeves, 18 October 2012 - 04:34 AM.